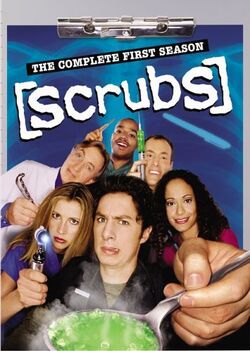 Season One of Scrubs originally aired between October 2001 and May 2002 on NBC. It averaged 11.2 million viewers per episode and received two Emmy nominations. It is available on DVD in regions 1, 2, and 4; and episodes are syndicated in most major markets.
Story
Season One follows John "J.D." Dorian (Zach Braff), Elliot Reid (Sarah Chalke), and Christopher Turk's (Donald Faison) year as interns at Sacred Heart Hospital. Turk and Carla Espinosa (Judy Reyes) begin dating early in the season, and their relationship grows stronger as Elliot and J.D. cycle through many relationships, including with each other. As they all have mishaps and interesting occurrences adjusting to transferring from medical school to becoming interns, established doctors such as Dr. Cox (John C. McGinley) and Chief of Medicine Dr. Kelso (Ken Jenkins) give them tough love to make it through the day.
After the interns' first day ("My First Day"), J.D. comes to the realization that this job will be really difficult, especially having a patient who won't quit smoking despite the risk of cancer, and an extremely reluctant mentor. ("My Mentor") J.D. fears that his best friend Turk may have made a mistake during an operation, and finds himself wanting Elliot. ("My Best Friend's Mistake") All three interns come to terms with the fact that all of their patients will die when they each treat charismatic patients who end up passing away. ("My Old Lady") They also learn that they won't be able to make everybody in the hospital happy at the same time, especially Dr. Kelso's strict financial rules and Dr. Cox's responsibility to the patients' health. ("My Two Dads") J.D. sleeps with a patient, only to find out it is Dr. Cox's ex-wife Jordan Sullivan. ("My Bad") His luck doesn't increase when jealousy gets the best of him when another intern outshines him as a doctor ("My Super Ego") or when he and Turk become the reluctant spokespeople for the hospital. ("My Fifteen Minutes") J.D. gets a taste of Sacred Heart's medicine when he is admitted as a patient ("My Day Off") and realizes how much he is learning and surpassing his and other co-workers knowledge. ("My Nickname") The interns experience their first Christmas at Sacred Heart, each experiencing a different Christmas miracle. ("My Own Personal Jesus")
In the next few months, J.D. meets a woman in an MRI machine and asks her out on a date ("My Blind Date") only to have problems managing his personal and work lives ("My Balancing Act") and to find out she is not what she appears. ("My Drug Buddy") As a result, J.D. and Elliot hook up, but their relationship ends shortly after. ("My Bed Banter & Beyond") J.D. and Elliot avoid each other, and J.D. directs his attention to Dr. Cox who seems to be in a completely foul mood. ("My Heavy Meddle") The interns have a day with assigned students, and all struggle with each of their students. ("My Student") Elliot and Carla think they discover a secret about Dr. Kelso, while the rude Chief of Medicine sends J.D. through a Morbidity and Mortality conference for possible malpractice. ("My Tuscaloosa Heart") The interns parents visit them at their work ("My Old Man"), and soon after J.D. and Turk argue about treating patients surgically or medically. ("My Way or the Highway") Elliot begins dating a patient and Carla begins to tease Turk about weight he is gaining. J.D., meanwhile, has a bigger problem of being afraid of getting sick. ("My Sacrificial Clam") Dr. Cox's good friend comes shortly after J.D. has gotten over his fear and is diagnosed with an unfortunate disease. ("My Occurrence") Dr. Cox has a problem watching his friend undergo treatment, but J.D. realizes this makes him all the more an admirable mentor. ("My Hero") At the end of their first year at Sacred Heart, the new interns become residents and enjoy the progress they made together. ("My Last Day")
Cast
Main Cast:
Supporting Cast
Guest Cast
The entire main cast was introduced in the pilot episode, though Neil Flynn's role of The Janitor was not made a part of the main cast until Season Two. ("My First Day" DVD Commentary)
Awards
The first season was nominated for the following Emmys:
Outstanding Casting for a Comedy Series
Outstanding Directing for a Comedy Series
The episode "My Old Lady" won the 2002 Humanitas Prize.
Episodes
Music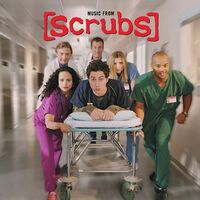 Scrubs is known for incorporating hit songs, and has even featured songs that later turned out to be smash hits. The first season includes songs from Cheap Trick, The Cars, Five for Fighting, Poison, Colin Hay, and many more. Scrubs (Soundtrack) was also released shortly after the premier of Season Two, and features songs heard in episodes of the first season.
The DVD
The complete first season was released onto DVD in region one on May 17, 2005. The three disk set includes all 24 episodes, plus the following special features:
Newbies — a documentary that examines the actors before they were cast
Deleted Scenes
Outtakes
The Doctor Is In — one on one with Zach Braff
Alternate Lines: A Second Opinion — shows the cast's unique ability to improvise
Not Just Another Medical Show — a look at how the show is filmed, from using a single camera setup to actually shooting in a closed down hospital
Favorite Moments — cast and crew reflections on their favorite episodes
Audio Commentaries with creator and cast
'Superman' Music Video
Trivia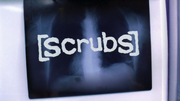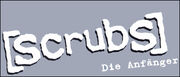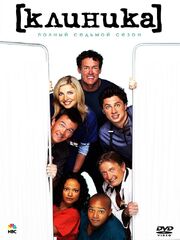 When the x-ray with the word "scrubs" on it is placed on the light box, it is reversed (the heart is on the wrong side). Bill Lawrence explains that the name of the show has double meaning: they wear scrubs, and they are scrubs (ones who make mistakes). The x-ray is backwards because (in the first season) they are interns and make mistakes.
Because series creator Bill Lawrence was afraid the show would not be thought of as funny by the general audience, several comical elements were added, such as sound effects whenever the characters make certain head movements. The sound effects were dropped late in Season One. Lawrence later commented that he thought the sound effects were annoying.
It is revealed in the DVD commentary that if Scrubs wasn't renewed for a second season (something the creators were almost sure would happen), it would've been revealed in this episode as a series finale twist that The Janitor was a figment of J.D.'s imagination.
Sacred Heart Hospital is named after the school Christa Miller (Bill Lawrence's wife) attended.
International titles of Scrubs include:

Croatia: Stazist (The Intern)
Estonia: Kollanokad (The Newbies)
Finland: Tuho-osasto (Department of Destruction)
Germany: Die Anfänger (The Beginners)
Latin America: Docs
Poland: Hoży doktorzy (Fresh Doctors)
Portugal: Medicos e Estagiarios (Doctors and Interns)
Russia: Кли́ника/Klinika (The Clinic)
Slovenia: Mladi zdravniki (The Young Doctors)
Sweden: Första hjälpen (First Aid)
Hungary: Dokik (Doctors [slang])
Bulgaria: Смешно отделение (Laughter Unit, parody of "Спешно отделение", Bulgarian title of ER)
See Also
Community content is available under
CC-BY-SA
unless otherwise noted.