Friendship is a constantly recurring theme in Scrubs. The series is a story about the relationships among the employees, families, and patients of Sacred Heart. Related to the search for approval, love, and family is the need for friends. The dynamics between the friends change over the years, and the comedy and drama that stems from these interactions and relationships is one of many factors which makes Scrubs so compelling.
Notable friendships
J.D. & Turk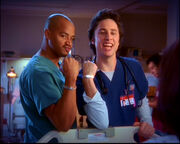 The friendship between J.D. and Turk is one of the staples of Scrubs, and is by far the most explored friendship in the sitcom. They met in college as room-mates and became best friends. They even applied and were accepted to Sacred Heart together. While there are many instances of J.D. or Turk breaking off to spend time with another group or their significant other, they are always the best of friends. Even though they occasional get mad at each other, they always make up. Due to their closeness, Dr. Cox and others joke that J.D. and Turk are in a relationship. It is a recurring fear of Carla's that Turk loves J.D. more than he loves her.
J.D. & Elliot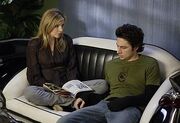 J.D. and Elliot's relationship is part-friendship, part-romantic, and completely complicated. They eventually sort out their complications and iron out a working relationship that culminates in marriage, but for the first seven years knowing each other, their friendship isn't the smoothest in San DiFrangeles. Over the years, they have been cordial, competitive, sex buddies, dating, and at extreme odds with one another. Because they work so closely with each other, they are forced to overcome their problems.
Elliot & Carla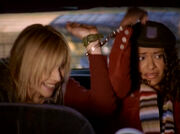 Elliot and Carla initially started off at odds with each other because Elliot was so timid and neurotic and Carla was outspoken and direct. They soon realized that they could be good friends and after spending time together they developed a strong friendship. So strong, that Carla can anticipate how Elliot will handle certain situations and provide applicable advice. Similar to Turk and J.D., they often get into hijinks together. Elliot was also Carla's maid of honor at her wedding. Whether or not J.D. and Elliot were dating, Elliot, Carla, J.D., and Turk make up a solid group of four friends who often ate, relaxed, or went out together.
Dr. Cox & Ben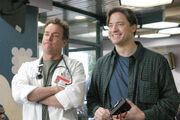 Jordan bitterly joked that in her divorce from Perry Cox, he got to keep her brother Ben Sullivan. Because Dr. Cox isn't the warmest or most inviting person, he doesn't need to surround himself with loads of friends. However, he strongly connects with Ben. When Ben has medical problems, Dr. Cox is strongly shaken because he doesn't have too many close friends and the thought of losing Ben is beyond comprehension. When Ben dies, he is heartbroken.
Sunny
Sonja "Sunny" Dey wants everyone to be her friend. She goes out of her way to be polite and nice to everyone at the hospital in her video diary. (Scrubs: Interns) While J.D. just wants people to like him, Sunny actually wants every single person to be her friend. She counts them as she gains them.
Community content is available under
CC-BY-SA
unless otherwise noted.