"

You're damn right I'm competitive. See, that's what makes me a good doctor - I want to win at everything every day, and you should, too.

"

—

Turk  ("My Way or the Highway")



Dr. Christopher Duncan Turk, MD, commonly known mononymously as simply Turk, is the Chief of Surgery at New Sacred Heart Hospital and is currently teaching courses at Winston University. He has been J.D.'s best friend since college, and the two started as interns at Sacred Heart on the same day. On that day, he met his eventual wife Carla Espinosa, with whom he has Isabella "Izzy" Turk and a second unnamed daughter. He is good friends with colleagues Elliot Reid and Dr. Cox, with whom he is still competitive. The Janitor used to harass him occasionally, and Dr. Kelso's rules used to bother him, but because he is so easy going, things rarely get to him.
Turk is portrayed by Donald Faison who is tied with John C. McGinley for appearing in the most episodes of Scrubs at 178. He appeared in both the pilot and the series finale. It is assumed he is still working at New Sacred Heart and Winston U.
About
Before interning at Sacred Heart, Turk attended medical school with his lifetime best friend J.D.. They met as roommates and decided to choose Sacred Heart together. As an intern, he showed talent from Day One. ("My First Day") He met his future wife Carla Espinosa on his first day ("My First Day"). Turk is about 35 or 36 years old in Season 9. After interning, Turk became a resident, and by his fifth year at Sacred Heart he was an attending surgeon. In his eighth year at the Californian hospital, Turk was promoted by Dr. Cox to the position of Chief of Surgery when most of the workers at Sacred Heart praised his abilities ("My Cuz").
Although he's a surgeon, Turk doesn't fully embrace the "jock-like" status typically displayed by people such as The Todd. After recognizing the common signs, Turk is diagnosed with Type 2 Diabetes. ("My Cake") He has also had one testicle removed due to Izzy having accidentally kicked him in the crotch, resulting in testicular torsion ("My Manhood"). He is very competitive in his career and in activities such as basketball. Turk strives to be the best in all that he does at work, at being a friend, and at being a family member to his wife, daughter or immediate family. His immediate family includes his mother, Margaret Turk, brother Kevin Turk, Jabbari Turk, cousins Nfume Turk, George Turk and Shedaisy Turk. Turk has lived with J.D. and Rowdy, but currently lives with Carla in his and J.D.'s old apartment. He and Carla are proud parents of a growing family which includes Isabella.
As a professor at Winston University, Turk is a little zany. He knows that his students must sit through whatever he is going to put them through so he liked to have a little fun. ("Our First Day of School")
Relationships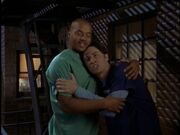 J.D.
Not including his family, Turk's main love is J.D.. They have even vocally pronounced their love inside Sacred Heart (Guy Love)  ("My Musical"). J.D. and Turk met on their first day of college, when they were paired to be roommates. They have been best friends through college and medical school, and even ended up at Sacred Heart together. They both share many similar interests, including music styles, dancing, Rowdy, robots, and sports. They rarely get on each other's nerves, but they can get so busy that they forget to schedule time for each other. When they do get to hang out, they normally play some sort of silly game or do something goofy. They have affectionate nicknames for each other, including "Chocolate Bear" and "Vanilla Bear" based upon their skin colors, and are often referred to as a "couple." There have been certain points where Turk is uncomfortable by the status of their relationship. ("My Journey") ("My Comedy Show")
Carla Espinosa
Carla Espinosa is the person Turk loves the most. They have been married for over four years, and both love their daughters. They currently live in the apartment that J.D. and Turk moved into at the start of their first year at Sacred Heart. Turk and Carla met on Turk's first day, and the relationship started soon after ("My First Day"). Despite hitting rough spots when Carla delayed accepting his proposal and moved out after learning he kept contact with a college girlfriend who he didn't inform of his marriage, the couple have been the longest-running love relationship in Sacred Heart. Turk gets upset at times that Carla is a mother first and a wife second, but in the end the two always find time for each other ("My Soul on Fire, Part 2").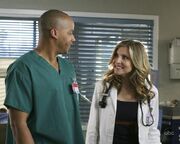 Elliot Reid
Turk and Elliot Reid are good friends and Turk is usually one of the first people to inform Elliot if she is acting crazy. Turk met Elliot their first day at Sacred Heart. Turk and Elliot have never had a romantic or sexual relationship, but Turk has had a sex dream about Elliot. Even though she finds Turk as childish as J.D., Elliot considers him a good surgeon and friend and she trusts him.
Dr. Cox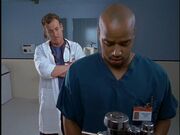 Dr. Perry Cox and Turk are usually tense around each other, most likely due to the fact that Dr. Cox went out on a horrible date with Carla (before Turk was an intern) but still had feelings for her. However, Cox still cares for Carla, and because of that they are forced to try to get along. Even though they can't stand each other, they often play games and compete with each other ("His Story III") ("My Number One Doctor"). The two have also been able to connect with each other by both of them being fathers. There have been times when Turk has tried to earn Dr. Cox's approval and respect, although not fanatically like J.D. does. Dr. Cox once called Turk the best surgeon in Sacred Heart. Perry gave Turk the promotion to Chief of Surgery, further cementing his assessment of Turk's abilities. The two are also both professors at Winston U and can hang out at the bar over beer and sports.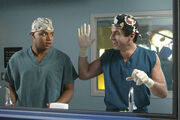 Todd Quinlan
Turk puts up with the antics of Todd "The Todd" Quinlan, but also reminds him when he crosses the line. The Todd and Turk are both surgeons who met on their first day ("My First Day"). Turk has been the recipient of many of Todd's high-fives.
Denise Mahoney
Denise Mahoney is Turk's new work best friend. Although Turk doesn't see much of Denise when she is an intern, she was occasionally his teacher's assistant when he was a professor at Winston University. After J.D. left Winston for good, Turk slowly began to see similarities between himself and Denise as he interviewed candidates for a new best friend. They finally became work friends when they steal Eileene from radiology's birthday cake and eat it together.
Personality Profile
Likes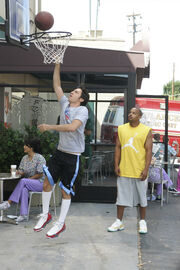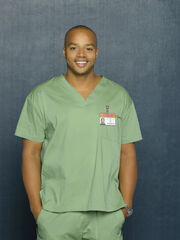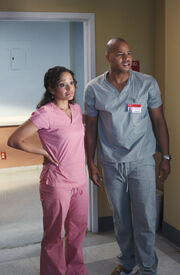 Dislikes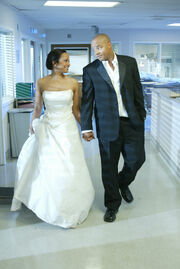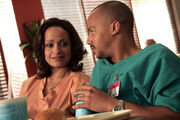 Nicknames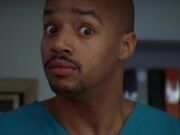 Full list: Turk's nicknames
Trivia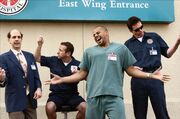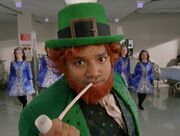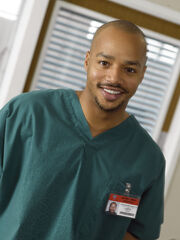 Common Quotes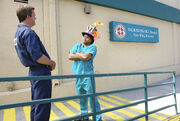 "

That's what I'm talking 'bout!

"





"

...and go to town on that bad boy!

"



Pictures
→ See and enjoy 517 pictures of Christopher Turk at Images of Christopher Turk.